thePnut vs Lacrosse Balls
Lacrosse balls are a fantastic tool that have stepped in where foam rollers were falling short. Yet, using one ball means you can only massage a small percentage of your muscles, leaving the others unloved. And while tapping them together is a great alternative, it doesn't solve the other issue of being comfortable enough to roll on.
Hear What Ex-Lacrosse Ball Customers Have To Say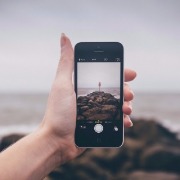 Love rolling thePnut underneath my foot. It releases tension immediately and makes my feet feel lighter. I use it on quick breaks at work or place it under the back of my leg while driving - it goes everywhere with me!
David, Professional Sales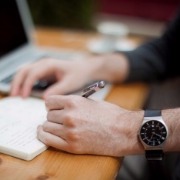 thePnut XL really helps get into those tough spots that can't be done with a ball. I'd argue the next best thing is someone doing deep tissue work, but that costs at least $70/hr. thePnut works forever and whenever I want.
Chandan, Weightlifter
One Thing We've Learned From Modern Neuroscience
It's that the body controls the mind AS MUCH as the mind controls the body. Meaning, how we treat and strengthen our physical structures, determines our mental output.
How It Works
thePnut makes it easy to add a simple habit into any lifestyle. This way you can speed up your recovery and give your muscles the freedom they need.
Healing

Massaging our muscles is proven to reduce pain, stimulate the nervous system and decrease anxiety.
Energizing

By releasing tight muscles, we can improve the way we move and exercise - increasing our overall results.
Mobile

thePnut is designed to travel with you anywhere. Making it effortless to use wherever you are - in any situation.